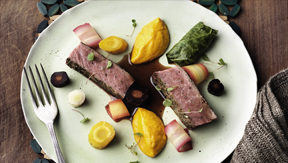 November Cooking Class
Miele Cooking Class with Chef Fregs
Transcript
We started October in a very delicious way! We hosted a cooking class with the renowned Chef Fregz on the 5th of October and it was a full house.
The cooking class was attended by 17 very passionate food enthusiasts, excited to learn new cooking skills from Chef Fregs, with the help of world class cooking technology from Miele.
The menu was a fusion between continental and Nigerian dishes, with our favorite being the Puff Puff with Caramelized White Chocolate, Ginger Crumb and Mixed Berry Syrup.
You can tell that everyone had a blast! We can't wait for another cooking class with Chef Fregz. If you are interested in attending our next cooking class, kindly send us your details to [email protected]