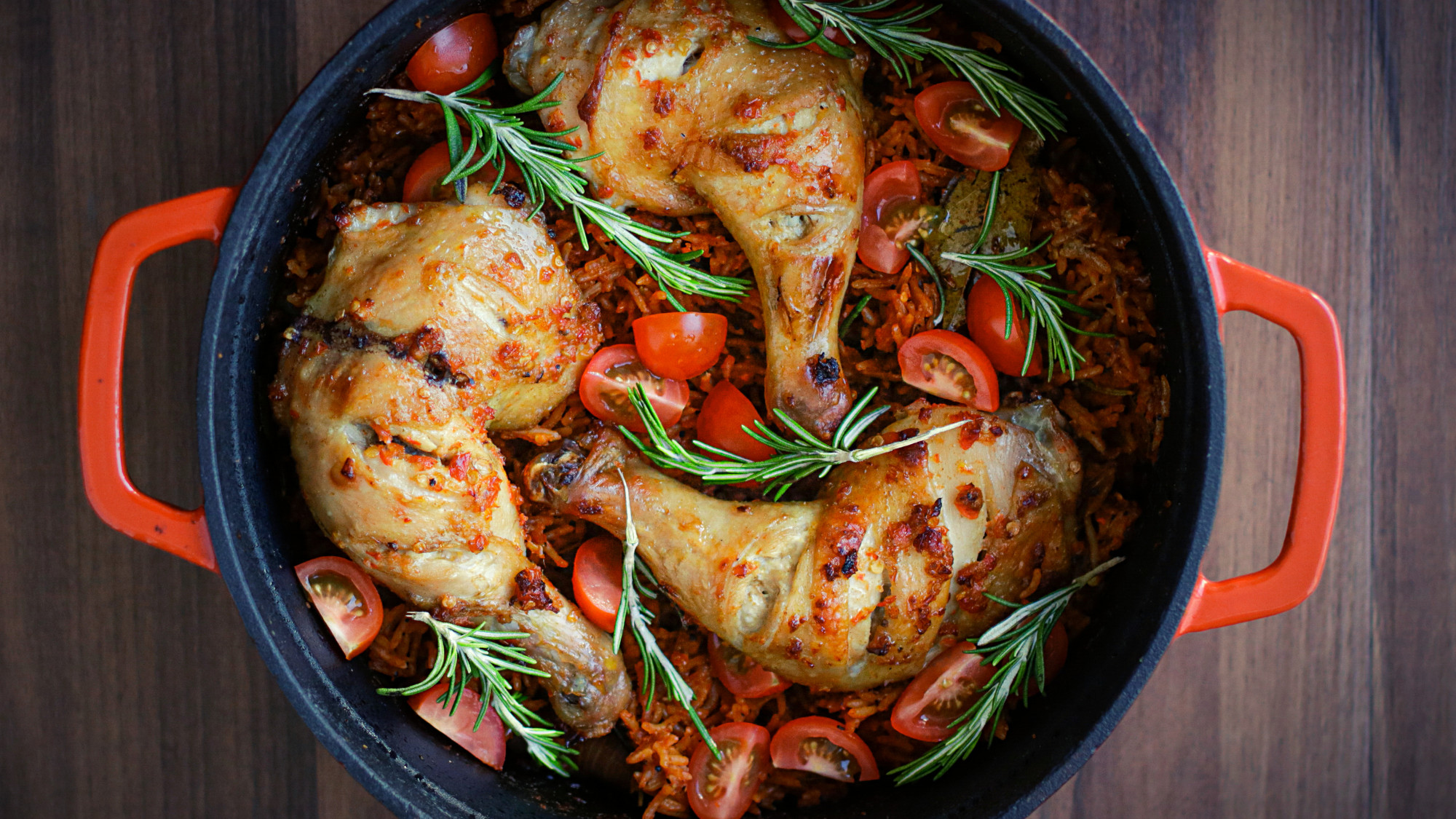 Jollof Rice
We will be making a very popular West African dish - Jollof Rice using the conventional menu option on the Miele Oven.
Recipes
Serves: 5
Appliance: Miele Oven
Preparation Time: Conventional Heat, 170 degrees, 30 mins
Preparation:
JOLLOF BASE
Place tomatoes, bell peppers/tatashe, onions, scotch bonnets, ginger and garlic in a blender cup, and blend until smooth.
In a Dutch oven pot, heat up the cooking oil. Then add sliced onions and fry until translucent.
Add blended ingredients in the pot and leave it to fry.
RICE
Wash rice and set aside.
Once the sauce is completely fried, add hot water, seasonings, and herbs.
Add washed rice to the pot, then transfer the pot to the oven.
Cook at 170 degrees, for 30min, using conventional heat.
You can serve your rice with baked chicken, and garnish with cherry tomatoes and some rosemary.

Ingredients:
2 cups long grain rice
5-6 cups water/chicken stock
2 bay leaves
Fresh thyme
Fresh rosemary
1 teaspoon fennel seeds
1 teaspoon oregano
2-4 tablespoon black pepper
Salt to taste
3 cloves garlic
1 inch fresh ginger root
1 medium sliced onions
½ cup cooking oil
1 large onion
6 fresh tomatoes
3 scotch bonnets
3 Tatashe/bell peppers
---